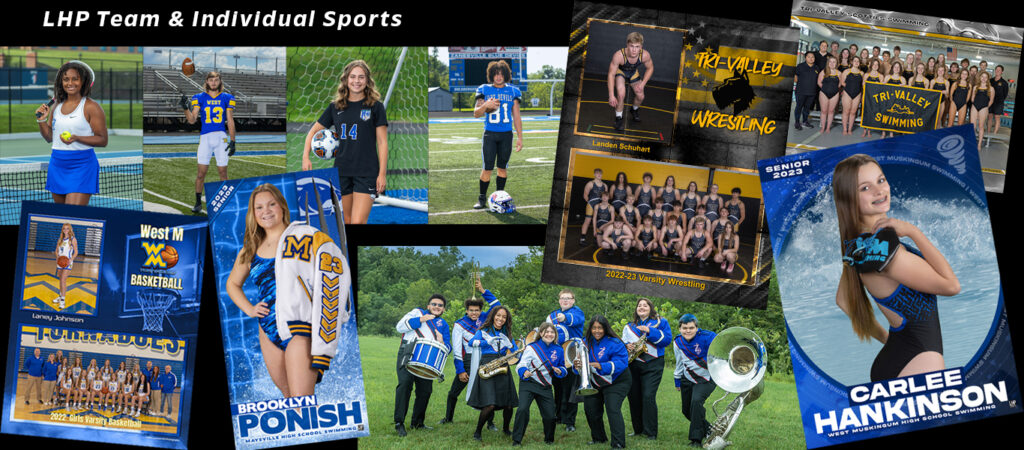 Attention Athletic Directors, Coaches and Sports Guide Editors!
Do you need a different or maybe a more resourceful Sports Photographer? Leonard Hill Photography has been creating and supplying sport Team & Individual photos for middle school and high school sport teams for several years now. We have developed an expertise that is second to none. We are extremely adaptable to shooting situations and can handle any sized team. We have an online sales system where all student athletes are photographed, and parents can login to conveniently view & order online. Images are stored for several months in case parents and/or other family members want to order later. Parents can create their own custom packages from the convenience of their own home or on the go with their mobile phone.
We photograph all season sports:
Fall Sports Photography
Football
Soccer
Volleyball
Cross Country
Cheerleading
Golf
Tennis
Winter Sports Photography
Basketball
Wrestling
Swimming
Bowling
Archery
Cheerleading
Spring Sports Photography
Baseball
Softball
Track & Field
Tennis
We supply these Team & Individual images for school yearbooks and sport program guides, and since we have our own professional in-house printing, we can also print program guides for our contract schools, along with timely Senior Banners to display at the school. We also supply digital images to athletic directors for extended seasons and for newspaper recognition. Our expertise and resources partner with you to create an exciting season for students, parents, and hometown fans!