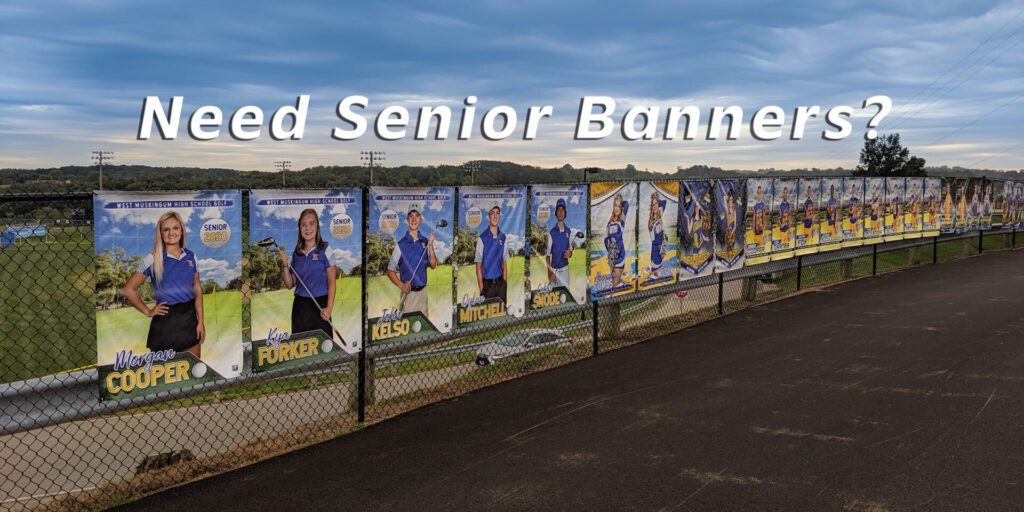 Attention Sports Programs!
We have gained much attention for our creative banner design. We photograph and design Senior Banners for our contract schools to display at gymnasiums, pools and outside on the game fields. They are designed to add to the the fun, excitement and the spirit of the game!
We take special time to photograph each Senior with either with a special setup at the school or at our photography studio on the West Pike in Zanesville. Then, our artists take those photographs and create custom designs for each student/sport.
So, if you are an Athletic Director, Booster President or High School Coach and need a creative, reliable, quality-minded partner to work with please contact us–we're easy to work with…
A gallery of our past banner creations can be viewed using the link below.
SENIOR BANNER SAMPLES
---