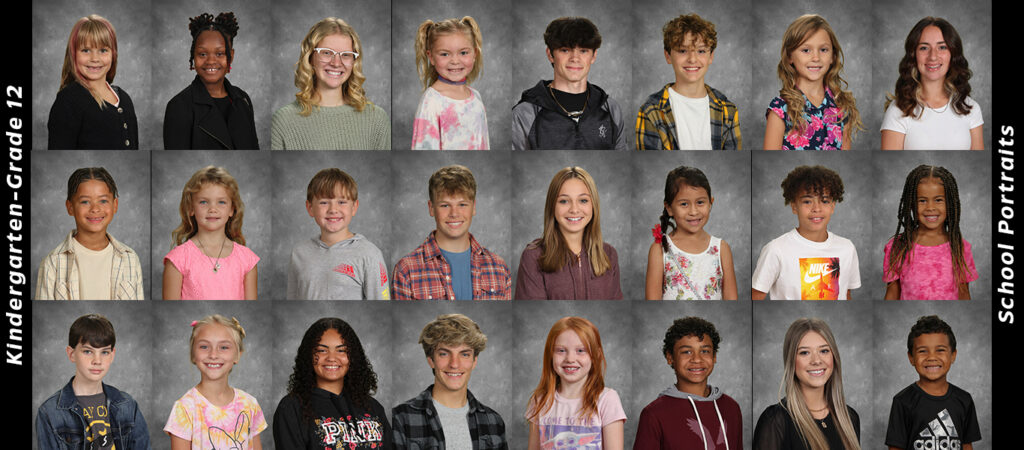 Attention Schools!
Leonard Hill Photography has the skills, equipment, technology, and creativity to make your school or organization look great! We offer expert PHOTOGRAPHY, creative GRAPHIC DESIGN and quality DIGITAL PRINTING to make your school proud and your parents happy!
School Underclass Photography
For School Underclass Photography, we work with the schools to organize data and prepare camera files to scan and photograph every student for a quality yearbook photo. The photos are prepared and uploaded to our selling and organizing platform. Parents can view their child's photo with a variety of backgrounds. Parents can purchase prints, digital downloads and various photo products online using a secure purchasing portal.
We supply digital portrait images for each schools yearbook and their administrative (DASL, POWERSCHOOLS, etc) systems. We provide Sticky Labels for student permanent records. If requested, we supply Graduation Posters and/or Panoramic Class Photos or whole School Composites.
So, if you are a School Administrator, School Secretary or Yearbook Advisor and need a reliable, quality-minded partner to work with please contact us–we're easy to work with…