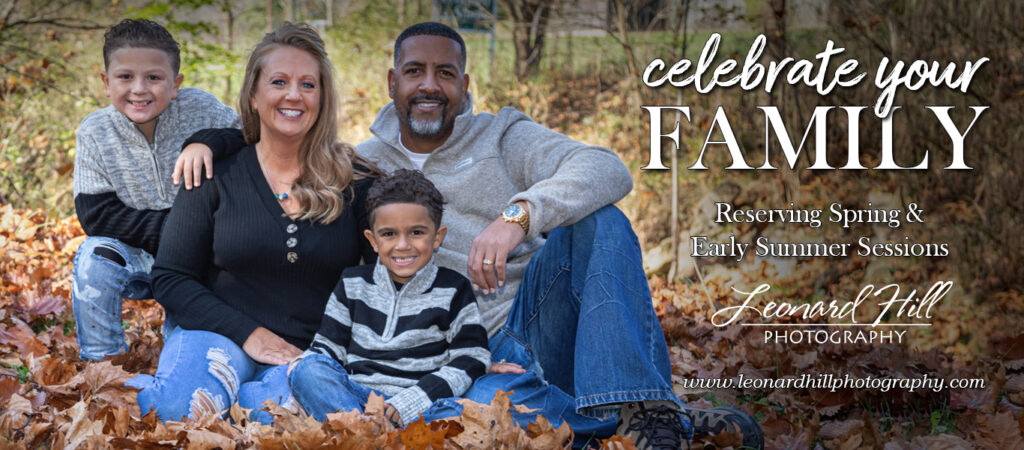 Attention Families!
Celebrate your Family by capturing the times of your life in a Family Portrait. Leonard is a veteran of making Family Portraits. Even though his equipment and his processing has changed to a high-tech variety over the years, he continues to use his portrait making experience and his easy-going mannerism to set you at ease and guide everyone during the session. The hardest part for getting a family together is just getting everybody together that want to be in the photo!
Having a portrait made is a great way to bring a family closer together for years to come. Moreover, professional family portraits serve as timeless capsules that can be handed down from generation to generation. They also show the growth of your families and capture special moments in your story.
Honor your family's heritage with a professional family portrait. Leonard Hill Photography is renowned for being a premier family portrait photographer in Zanesville, Ohio. When you need family portraits done in Zanesville, OH, contact Leonard Hill Photography today.
Taking the time to make a Family Portrait is not expensive—it's priceless!